September School is a private high school and middle school in Boulder, CO, leading the way in relationship-based education. We are here for you, and above all else, we're here for your kids.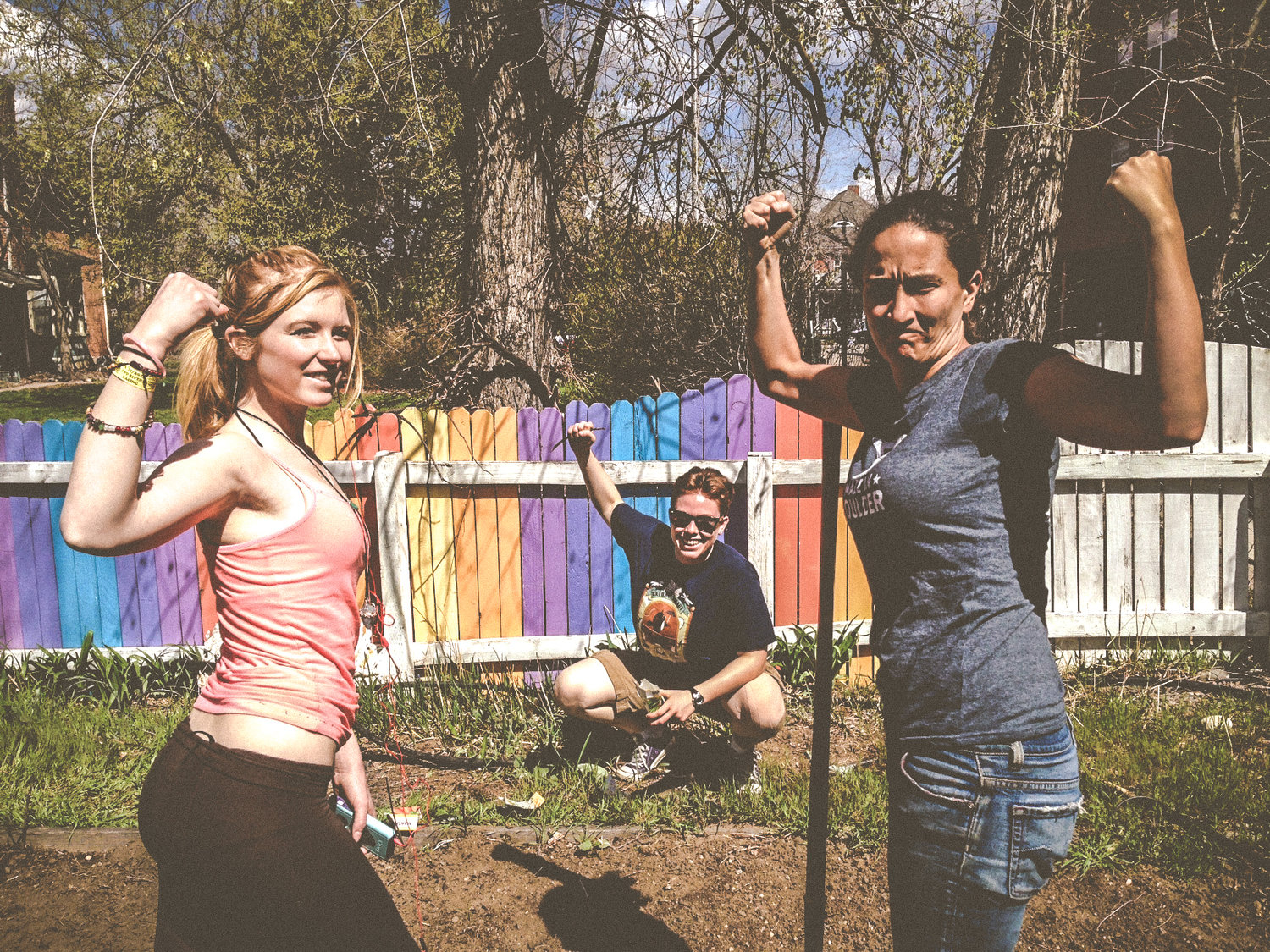 Students learn what they need to succeed academically. We explore learning styles and offer accommodations to any student who finds they benefit from them. Students with learning differences all learn together. Every day we see young people discover strengths and passions
they never knew they had.
We see each student as a holistic individual and value social-emotional growth AND academic progress. Teenagers are developing important life skills such as self-advocacy, conflict resolution, stress-management, and empathy. Classes in human development, mindfulness, group dynamics, and yoga alongside math, science, English, and social studies develop well rounded individuals.
September School was founded on the belief that teens learn better in community. Our students work collaboratively to keep our school community a safe place for everyone. Everyone commits to uphold the Community Member Agreement to: Show Up; Take Responsibility; Be Respectful; and Challenge Yourself. When someone breaks a boundary we use a Restorative Justice framework to model empathy and restore relationships.
Every week we meet as a whole community to make decisions, solve problems and celebrate each others' success. We travel together and cook together and make art together. Students learn together in mixed grade classes and work with teachers on independent honors projects.
Our curriculum centers the voices of marginalized communities so that our students can grow beyond the "bubble" of their own experiences. We learn history from multiple perspectives and celebrate diversity. We provide a community that is inclusive for those with different learning styles and learning disabilities, and we welcome straight, LGBTQ, and trans students of all races.
Our students make real-world connections with what they are learning through internships, field work and travel. Every week classes hike trails near campus, explore Boulder Creek, and go on art excursions to draw in nature. Students have internships with local non-profits, organic farms, and Boulder area businesses.
Every year we take three trips with students to build community, develop independence, and create a sense of wonder about the world. Students help to build itineraries, make reservations, and plan meals. Recent destinations include: Costa Rica, Chicago, Montreal, the Badlands of South Dakota, backpacking in Colorado, Great Sand Dunes National Park, and Puerto Rico.
Teachers at September School model lifelong learning by sharing their interests, experiences and adventures with students. For example, our science teacher is an avid photographer and teaches photography in addition to physics. Our social studies teacher shares his faith as the staff sponsor of the Jewish Culture Club. Students attend the opening of our art teacher's exhibit at a gallery and can envision their future as a creative person.
Ready to find out more?
If you feel September School may be a good school for your teen, please call us at (303) 443-9933 to visit and learn more.