Kelly Molinet
Head of School and Executive Director
Kelly earned a BFA in Art History and Music from Syracuse University. She began a lifelong career in education working with urban youth at the Rescue Mission. Over the past two decades, Kelly has worked with nonprofit organizations in the U.S., Honduras, Russia, and Costa Rica as an educator, advocate, fundraiser and program director. After teaching music, history, and Latin at a private school, she earned a Masters in Inclusive Special Education from Syracuse University while completing the prestigious Syracuse Urban Inclusive Teacher Residency. She taught at an inner city school in New York before moving to Colorado in the fall of 2015.
Kelly has lived out her personal passion for music as a performer, voice teacher, choir director and has written and directed numerous musicals for young people. In her free time, Kelly hangs out with her six children playing and coaching soccer, having dance parties in the kitchen and exploring Colorado.
"Don't ask kids what they want to be when they grow up. Ask them what problems they want to solve. Ask them what they want to change in their community to make it more just and equitable. This changes the conversation from 'Who do I want to work for?" to 'What do I need to learn to be able to do that?'"—Kelly Molinet

Rob Donoho
Science Teacher
Rob holds a degree in geology from the University of Colorado and a BFA from Boston University. He has been a big part of September High School since 1988, teaching courses in physics, chemistry, biology, astronomy, photography, outdoor education, and more. Rob is a former mountaineering instructor for the National Outdoor Leadership School (NOLS) and is certified as a Wilderness First Responder through the NOLS Wilderness Medicine Institute. In addition to providing reliably rigorous and engaging instruction, Rob has long shown his commitment to September High School by leading students on school trips around the country and the world. "We have a strong sense of community among the staff and students. Alternative educators need alternative students." —Rob Donoho
Jeff Hamilton
PE, Health and Performing Arts Teacher
Jeff backs up his Bachelor of Arts in Psychology/Anthropology with a black belt and 25 years teaching martial arts. Our performing arts instructor since 1993, Jeff also teaches basketball and weightlifting along with classes like Chi Kung, Art of the Sword and Human Issues. Jeff's wilderness and leadership trips often prove to be life changing for our students, and his daily all-school community class is part of the fabric of our school program. "I have the freedom to be who I really am here," Jeff says, "and I love that I have the opportunity to form real, authentic relationships with my students."
"September School offers the chance to help students establish and solidify their values at a time when they're questioning the reality of everything in their lives." —Jeff Hamilton
Eve Halpern
Guidance Counselor & Mindfulness Teacher
Eve Halpern has a Masters degree in Clinical Mental Health Counseling Transpersonal Counseling Psychology: concentration in Mindfulness-based Transpersonal Counseling from Naropa University in Boulder, Colorado.  She has previous degrees from Tulane University in New Orleans, where she completed a BA in Spanish and Gender Studies, and from the New School for Social Research in New York, N.Y, where she received her first Master of Arts in Liberal Studies.
Eve is a dauntless advocate for students and combines compassionate presence with fearless action.  She brings her training as a Mindfulness Instructor to her counseling work and to her classes. As a present-centered and strength-based practitioner, Eve tends to see the best in others, and particularly in adolescents. In her roles as educator and counselor, Eve has run leadership camps, led rites of passage programs, taken students on trips abroad, and worked in university settings as both a teaching assistant and as a professor. Prior to supporting students through counseling, Eve taught Spanish and humanities in the classroom for over a decade. Eve has extensive experience working with adolescents, children, and families. When she is not serving the September School community, Eve runs a small private practice.She is fluent in Spanish and has lived abroad in both Mexico and Spain. Eve enjoys the creativity of her position and the deep connections she gets to form with students.
"When we build on our inherent strengths and resources, a natural process of growth unfolds.  We can offer this same opportunity to others through seeing them—seeing both their wholeness and their suffering." —Eve Halpern

Dan Beliveau
Mathematics Teacher & Academic Dean
Dan carries a Bachelor of Science in Traditional Mathematics from George Mason University along with many years as a tutor and assistant teacher in mathematics. Dan's diverse interests and advanced knowledge also enable him to tutor students in a wide range of other subjects including science, Spanish and SAT and ACT prep. His contributions play a key role in helping keep students stay on track and succeed academically.
"Too many students are taught to approach the subject of math with disdain and apprehension. Math can be a lot of fun if taught correctly." —Dan Beliveau
Liz Rhodes
English Teacher
Liz Rhodes earned her Bachelor of Arts in English Language and Literature from the University of North Carolina at Chapel Hill and completed her Masters in Education at the University of Colorado Boulder. Prior to finding a home at September School, Liz taught secondary English in St. Vrain Valley School District and in Mapleton Public Schools. Liz chose to teach English because she believes studying literature has the power to help readers contemplate diverse points of view and explore new ways of viewing and living in the world. While she believes that the ability to read and write effectively is crucial to students' future success, Liz's primary reason for becoming a teacher is to be a positive, reliable, and deeply caring presence for students fighting through difficult school years. She loves teaching at September School because of the community's focus on meeting each student where they are and because of the close, genuine student-teacher relationships. In addition to teaching, Liz loves to travel, read, and go on outdoor adventures with her dog.
"Students learn best in an accepting environment that allows them to explore, take risks, and try new ways of living in the world. September School community members give one another permission to show up as their authentic selves, allowing deep learning and personal growth to occur." —Liz Rhodes
Eitan Fire
Social Studies Teacher
Eitan earned his undergraduate degree in liberal arts at St. John's College, the nation's third-oldest school. He lived in Israel, where he had the opportunity to solidify his understanding of Hebrew. Eitan pursued his interest in teaching by working first at The Santa Fe Children's Museum and then at a Boys and Girls Club in Portland, Oregon. He gained critical tools to become the best teacher possible by earning his Masters in Teaching at Lewis & Clark College. Since then, Eitan has returned to his hometown of Boulder and spent five years teaching in the public school system including three years in the Boulder Valley School District.
"I strive to ensure that all of my students feel supported and valued by me regardless of where they are in terms of understanding, their values, and/or beliefs. I work with all of my students to help them grow into confident adults and positive role models." —Eitan Fire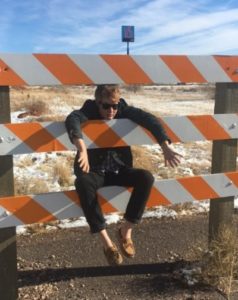 Kat Hodges
Art Teacher
Kat Hodges is an educator, designer, and artist. She graduated from Colorado College with degrees in English and Fine Art and holds an MFA in Studio Art from the Rhode Island School of Design.
Lindsey Gillette
Social Studies Teacher
At 5 years old, Lindsey set up her stuffed animals (and little brother) so she could play teacher. Teaching has always been her calling. She earned her Bachelors of Arts in History and Education from Colorado State University. Shortly after graduating from CSU, she embarked on a new adventure and moved to South Korea where she spent a year teaching English and experiencing life abroad. Lindsey returned home to teach for ten years in Denver Public Schools. Her experience teaching has included Math, Student Council, History and Civics, AP Psychology, and Economics of Social Issues.
In August of 2020 Lindsey began teaching at Sept School and despite all the challenges of the 2020/2021 school year, she feels September School is exactly where she belongs.
Lindsey's passions outside of teaching are giving her two dogs and two cats the absolute best life they could imagine and working and fighting for Social Justice, Animal Justice, and Environmental Justice.
Christina Piker
Group Teacher
Christi recently completed her Master's degree in Clinical Mental Health Counseling & Buddhist Studies from Naropa University. She's passionate about supporting youth in their social-emotional development and growth. Her lived experience has taught her the power of compassion, patience, and acceptance on the path of healing and self discovery.
Dustin Biondi
Math Teacher
Dustin Biondi earned a Bachelor of Science in Engineering from South Dakota School of Mines and Technology and has spent over a decade developing his teaching skillset in both traditional and nontraditional settings. He has extensive experience as a classroom teacher, mentor, coach, and tutor, all of which contribute to his charisma and presence in connecting with and educating adolescents. Outside of the classroom, Dustin is a new father and an avid wilderness enthusiast, craftsmen, and archer.

(G)nosis
Music Teacher
(G)nosis is a celebrated artist using the abundance of his time and talents to change the world. He has worked extensively in the entertainment industry and with nonprofit organizations.

Myka Johnson
Art Therapy
Myka is completing their Transpersonal Art Therapy Degree from Naropa's Masters of Psychotherapy Program. They believe that the creative process is inherently healing, and when we come together in community to create, we can move mountains. In their therapeutic role, they seek to support the inner child and help each person find their unique gifts they have to share with the world. They feel it is important that all feel seen, heard, and understood so their creativity can flourish. Providing psychoeducation, mindfulness-based practices, and stillness where one can learn about themselves more fully is one of their passions. They find great joy in bridging awareness and deepening empathy for the many walks of life, cultures, and ways of living in the world. As an artist, they seek to highlight the laws of nature and how we can live more rooted in the earth. Free time for them includes creating poetry, music, and dancing with their cat.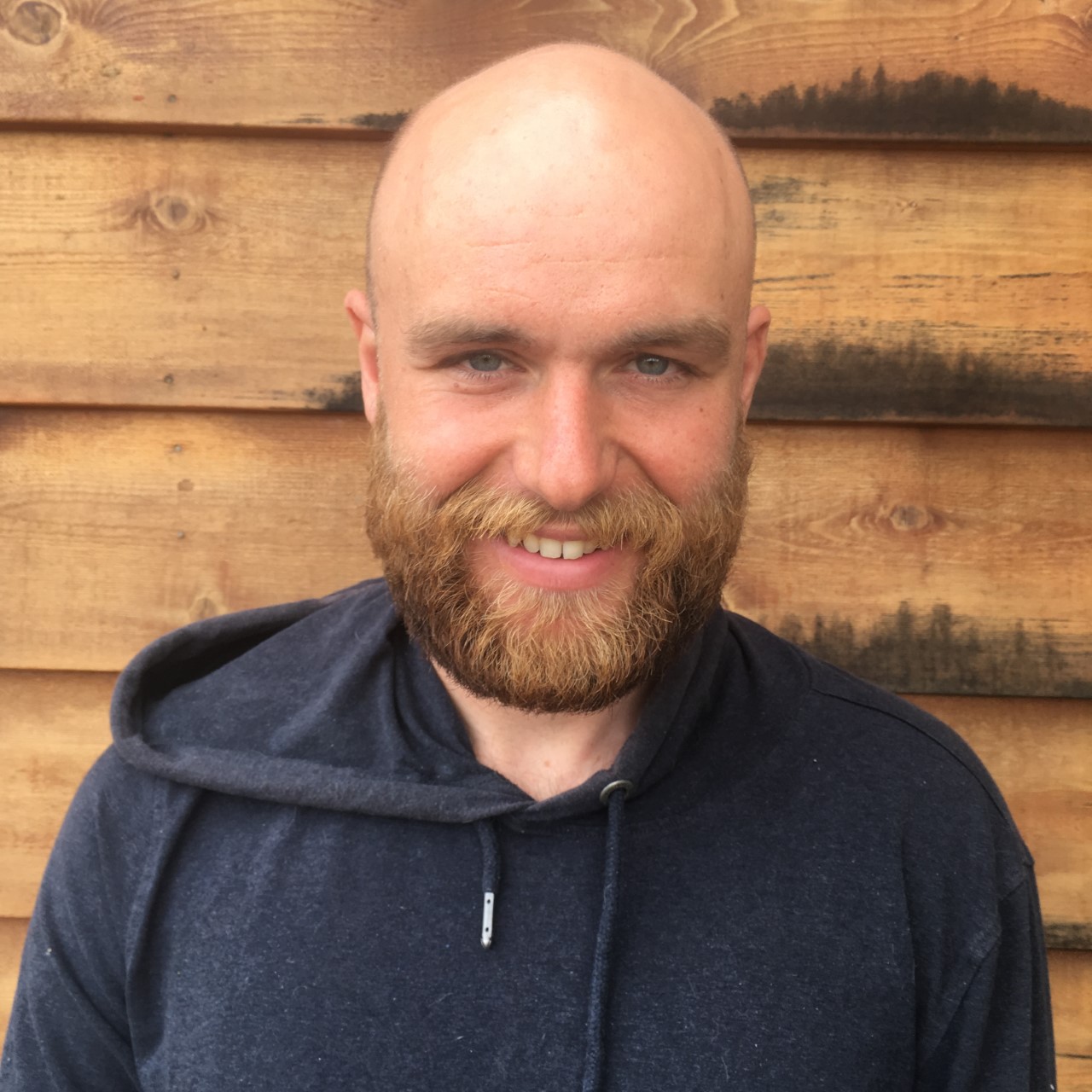 Cole Talbot
Wilderness Therapy
Cole earned his B.S. in Environmental Science from the University of Vermont and is currently in his final year as a Masters in Mental Health Counseling student at Naropa University in Boulder, CO. Cole's childhood in Alaska set the tone early for a connection to the natural world. He has a passion for mentoring young people and has over 10 years of experience as a mentor, educator and coach. Cole has been a wilderness therapy guide, an instructor for the National Outdoor Leadership School, a trail crew leader for the Student Conservation Association and a nordic ski coach. Cole is excited about building community and cultivating an environment where mental health, resiliency, and social justice are openly shared. Cole is a mindfulness practitioner and meditation group facilitator and believes that holding present moment awareness with whatever arises is key towards creating a healthy learning environment. In his free time, Cole enjoys backcountry and nordic skiing, going for runs with his dog, and birding.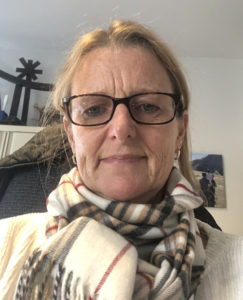 Sarah DeSouza
Assistant to the Head of School
Sarah has doctoral degree in Education Administration and Policy Studies from George Washington University. She also holds a master of science in Health Fitness Management from American University and a bachelor of Physical and Health Education from the University of Toronto.
Sarah joined the September School staff in 2020 after spending 25 years working as a policy analyst in Colorado municipal government. She is thrilled to be able to follow her passion by joining the incredible staff at September School where she works in administration.
When she is not at school, Sarah loves to ride horses, hike, and spend time with her husband, dogs, and three boys.
Angela Beloian 
Administrative Support and Newsletter Designer (Art Teacher 2007-2020)
Angela Beloian received her Bachelor of Fine Arts in Studio Art from the University of California, Santa Barbara and has exhibited her work throughout the United States. Her paintings are included in public and private collections and her work has been displayed on the exterior of the Performing Arts Complex in Denver, Colo. She served on the Visual Arts Committee for the Dairy Center for the Arts in Boulder and the Teacher Advisory Committee for the Boulder Museum of Contemporary Art. Her involvement in September School includes teaching Studio Art and Yearbook as well as leading students on trips to Santa Fe, Chicago, and Patzcuaro, Mexico. Angela also started our Visiting Artist Program.
"During my 13 years teaching art, it brought me an immense amount of joy and inspiration coaching students in their studio practice." —Angela Beloian