Commitment to Our Boulder Community
Making a Difference by Joining Together for Our High Schools in Boulder
The road that brought you and your teen to September School may have been one you never expected. Challenges, uncertainties, and fears often call for bravery and change to turn problems into opportunity. You're not alone in the search for the support you need, and you won't be alone as we move forward to new beginnings.
What sets us apart from other high schools in Boulder is our commitment to community. We know the people we surround ourselves with are the biggest way to change our attitude. By cultivating a community of actively involved young people who support each other and build each other up, we're providing a foundation to the rest of their educational experience. And with our parent support groups, our teens' parents have a network to lean on when they need help themselves!
Our Community: We're in This Together
Like many high schools in Boulder, September School provides a sense of community for our students. Unlike other schools, however, we make this community a focus for students, parents, and faculty alike. The community at September School is dedicated to the people who make up this progressive educational environment. Our community is built on trust, safety, belonging, and responsibility. The community at September School is one that welcomes you and your teen, no matter what brings you to us.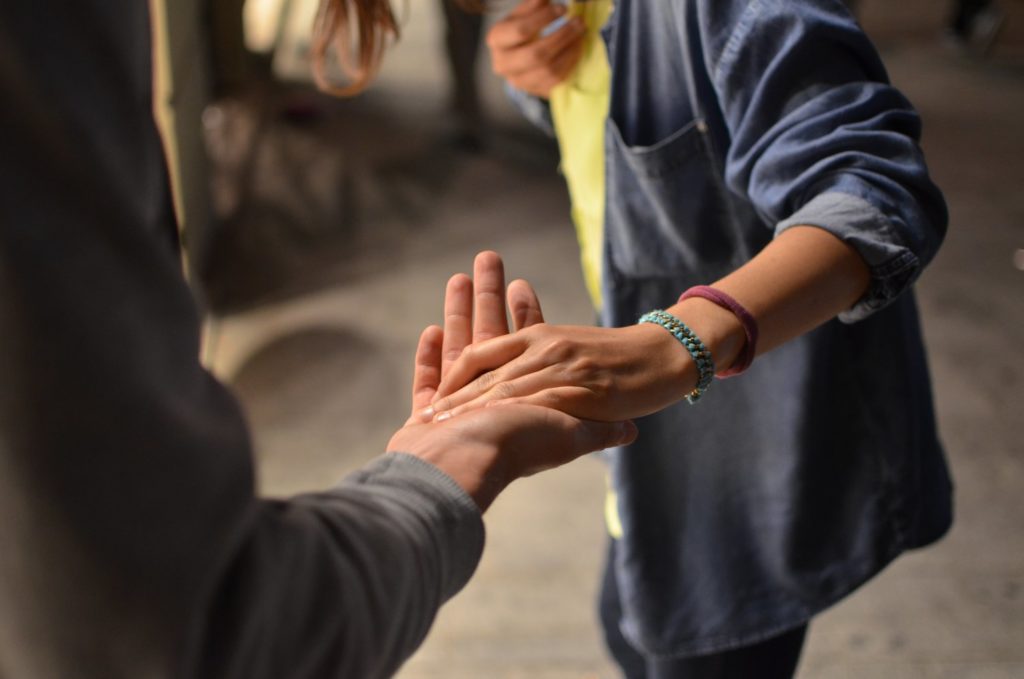 The Branches of Our Community Tree
Students

Parents

Teachers

Administrators

Counselors

Staff

Siblings

Extended Family Members

Friends
Because our approach focuses on whole-child learning, our methodology is about inclusion. We work hard to create an environment that builds relationships and trust so that students can fully embrace who they are. With a supportive environment, our students flourish and show us—and themselves—what they know and what they can do.
Our community includes everyone who is part of helping make September School the success that it is: teachers, students, parents, administrators, and even student siblings and other family members. At September School, our community isn't a building, place, practice, or exchange of information. It's an authentic set of relationships between the people that make up our school.
Ways to Get Involved at September School
September School offers many opportunities for parents, students, faculty, and staff to contribute to the health of our school environment. From parent support groups to donations, there is a way to become involved that works best with each person's ability to contribute.
Parent Organization

: As a way to support the school and enhance relationships, the Parent Organization offers the opportunity to get involved. Educational environments are enriched by school programs or extra-curricular events, and the Parent Organization is a great way to help make these programs possible.
Parent Support Group

: This free resource helps parents understand their teen and explore and understand obstacles, challenges, and problems that stand in the way of living an enriched life. Adolescence is a daunting time for everybody, but the Parent Support Group is a confidential environment that supports our parental community whenever it is needed. Our parents meet about once a month to provide support, discuss solutions and develop an understanding of one another.
Alumni

: Being part of the September School community offers a lifelong network of connections. Our alumni are a responsible, generous, and committed group who stay connected on social media, our school newsletter, and with planned alumni events.
Volunteer

: Our community is generous with its time and always welcoming of new volunteers. From fundraising to student tutoring, building repairs to event support, consider volunteering at September School or as part of our wider Boulder community volunteer opportunities to make a direct contribution to our future.
Donate

: Sometimes because of time commitments, a desire to further our mission, to celebrate an achievement or as a way of thanking the difference September School has made in a life, members of our community donate to our school. Every donation helps support students while they are at school and even through graduation and beyond.
Our students come to us for many different reasons, and they have generally walked a non-traditional path in life. With active participation in our September School community, each member who participates helps enrich and engage these teenagers' learning and growing experience. With relationship-based education, we're in this together. Our program works because of the dedication and support each branch of our community tree brings to the table.
Why Give to September School?
As an independent school, September School operates without financial support from local, state and federal governments. 
Our unique relationship-based education approach means that we maintain very low student: teacher and student: counselor ratios. And, unlike traditional schools, our curriculum takes our students outside the classroom walls and into the world. Our budget is shaped by these needs.
Many families new to private schools are surprised to learn that tuition doesn't cover the full cost of private school education. At September School, only 80-90% of our budget is covered by tuition and fees. We make up the difference with grants and through our fundraising programs, including:
Annual Fund

Community Circle

Capital Campaigns
ANNUAL FUND
The Annual Fund provides unrestricted funds to our school and runs from July 1 to June 30 every year. Our goal is that 100% of September School families pledge to the Annual Fund, in a way and at a level that works for them:
Monthly subscription (recommended monthly amount: $40)
Annual contribution (recommended annual amount: $500)
Your gift of any amount supports the people and programs that make our community so special. When we work together, it all adds up. 
COMMUNITY CIRCLE
Through our Community Circle, you work with us in a more powerful way to build financial sustainability and our continued growth. Community Circle donors pledge to support September School with gifts of $5,000 or more.
Friend ($5000-$9999)
Partner ($10,000 or more)
In recognition of your generosity, Community Circle members receive:
Inclusion of your name on the school's website and in all appropriate fundraising materials
Mention of your name at key school events, including graduation
Invitation to special Community Circle events
For donations of more than $25,000, you may designate a place on our campus to put your name.
CAPITAL CAMPAIGNS
In 2019, we celebrated our 45th year with the completion of Phase 1 of our new campus at 96 Arapahoe in Boulder, CO. Nestled at the mouth of Boulder Canyon, our historically landmarked campus provides extraordinary access to the outdoors, including Boulder Creek and many local trails, as well as to the extended classroom in Boulder and the surrounding area. 
The complete buildout of our new campus will allow us to offer world-class education to our students and expand our enrollment to 80 students. 
Phase 2: renovate the historic barn (next to our primary building) and address interim facilities needs
Phase 3:  Build a new community space 
Your gifts to our Capital Campaign will help us continue this important and timely work.
HOW YOU CAN GIVE--WE'VE MADE IT EASY
Give online--it's fast, safe and secure
Click here to make your gift via Paypal.
Click here to make your gift via Coloradogives.org.
Write a check! Make checks payable to:
September School
ATTN:  [Name of program: Annual Fund, Community Circle or Capital Campaigns]
96 Arapahoe Ave
Boulder, CO 80302
Donate stocks or disbursements from your IRA
You may also make donations to September School in stock or via qualified charitable donations via disbursements from your IRA directly to September School. 
For these types of donations, please consult your tax advisor first and then contact the school directly to make specific arrangements prior to making any transfer.
INCREASE IMPACT THROUGH EMPLOYER MATCHING
Remember, many employers match their employee's gifts to non-profits. You may be able to double or triple the amount September School receives by submitting matching gift forms, and you will receive credit for the total gift!
YOUR GIFTS ARE TAX DEDUCTIBLE
September School is a 501c3 charitable organization. All donations to our school are tax-deductible.
Learn more about giving to September School
If you're interested in helping us re-awaken the love of learning through a financial gift and want to learn more, please contact us at info@septemberschool.org or 303-443-9933.
Take the next step to learn more about September School