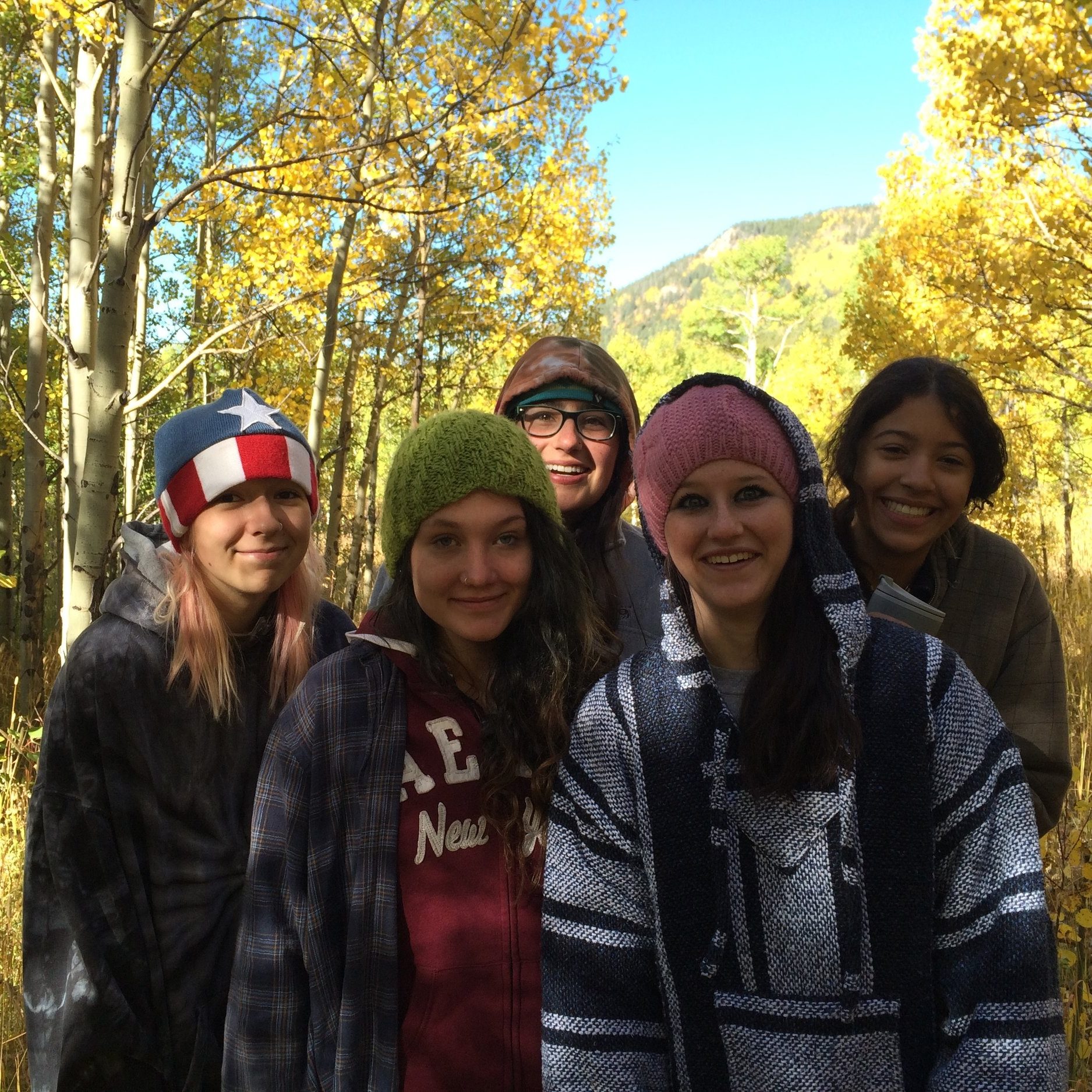 Senior Mysteries
This is a human development curriculum for students in their senior year. Seniors are provided a "rite of passage" from adolescence to adulthood; a safe and challenging opportunity to seek a new perspective, learn to say good-bye, and experience acknowledgment from their community for their accomplishments. Mysteries meets periodically with teachers and counselors trained in adolescent development, active listening, group building, and the use of a variety of theatre and art exercises for personal expression and growth.
Advisories
Every student at September School has an advisor. Advisors are members of the staff whose job it is to know students well. The advisor's job is to coach and mentor each of their advisees, to help meet their academic as well as social and emotional needs. Students can turn to their advisors for guidance with both personal and school related issues.
The purpose of advisory is to further personalize a student's experience at September School and to help monitor a student's progress. Advisors are the point of contact for parents, and advisor and parent form a supportive team over the student's tenure at September School.

Group & Counseling

As an integral part of the September High School program, counseling is designed to help students develop emotional maturity, achieve the ability to resolve life issues, and take responsibility for their actions. Group process classes allow students the opportunity to identify and communicate feelings and issues important to their personal growth and change. Each student can share with peers and a counselor daily challenges and responsibilities and give and/or receive clarification and support. These classes are facilitated by experienced counselors.
Institute
Our Institute days are designed to offer students a choice in how they spend longer days involved in a unique offering from our instructors. Institutes are focused and steeped in required curriculum, however may involve unique experiences outside of school such as Outdoor Education, Makerspace, Studio Art, Social Activism and Cultural Cuisine.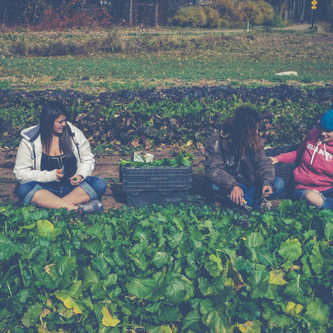 Visiting Artist
We value our continuing effort to connect students with the plethora of artistic resources that Boulder, Denver and the Front Range have to offer. Our school welcomes 4-6 visiting professional artists throughout the year and students are able to co-create in various styles of fine arts and music.
Community
Community is an important concept at September High School. Our community includes students, parents, and teachers, all of diverse backgrounds and abilities.
As community members, students participate in decision making in each class, at larger community meetings, and through representation on a student steering committee. This involvement allows for open, honest relationships based on mutual respect and trust between students and teachers.
Community Class is a daily gathering of the group for exercise, partnered activities, group discussions and more. Gathering as a group each day is important for our community. It gives us a chance to check in with students and keep a finger on the pulse of the peer culture.
Why Give to September School?
As an independent school, September School operates without financial support from local, state and federal governments. 
Our unique relationship-based education approach means that we maintain very low student: teacher and student: counselor ratios. And, unlike traditional schools, our curriculum takes our students outside the classroom walls and into the world. Our budget is shaped by these needs.
Many families new to private schools are surprised to learn that tuition doesn't cover the full cost of private school education. At September School, only 80-90% of our budget is covered by tuition and fees. We make up the difference with grants and through our fundraising programs, including:
Annual Fund

Community Circle

Capital Campaigns
ANNUAL FUND
The Annual Fund provides unrestricted funds to our school and runs from July 1 to June 30 every year. Our goal is that 100% of September School families pledge to the Annual Fund, in a way and at a level that works for them:
Monthly subscription (recommended monthly amount: $40)
Annual contribution (recommended annual amount: $500)
Your gift of any amount supports the people and programs that make our community so special. When we work together, it all adds up. 
COMMUNITY CIRCLE
Through our Community Circle, you work with us in a more powerful way to build financial sustainability and our continued growth. Community Circle donors pledge to support September School with gifts of $5,000 or more.
Friend ($5000-$9999)
Partner ($10,000 or more)
In recognition of your generosity, Community Circle members receive:
Inclusion of your name on the school's website and in all appropriate fundraising materials
Mention of your name at key school events, including graduation
Invitation to special Community Circle events
For donations of more than $25,000, you may designate a place on our campus to put your name.
CAPITAL CAMPAIGNS
In 2019, we celebrated our 45th year with the completion of Phase 1 of our new campus at 96 Arapahoe in Boulder, CO. Nestled at the mouth of Boulder Canyon, our historically landmarked campus provides extraordinary access to the outdoors, including Boulder Creek and many local trails, as well as to the extended classroom in Boulder and the surrounding area. 
The complete buildout of our new campus will allow us to offer world-class education to our students and expand our enrollment to 80 students. 
Phase 2: renovate the historic barn (next to our primary building) and address interim facilities needs
Phase 3:  Build a new community space 
Your gifts to our Capital Campaign will help us continue this important and timely work.
HOW YOU CAN GIVE--WE'VE MADE IT EASY
Give online--it's fast, safe and secure
Click here to make your gift via Paypal.
Click here to make your gift via Coloradogives.org.
Write a check! Make checks payable to:
September School
ATTN:  [Name of program: Annual Fund, Community Circle or Capital Campaigns]
96 Arapahoe Ave
Boulder, CO 80302
Donate stocks or disbursements from your IRA
You may also make donations to September School in stock or via qualified charitable donations via disbursements from your IRA directly to September School. 
For these types of donations, please consult your tax advisor first and then contact the school directly to make specific arrangements prior to making any transfer.
INCREASE IMPACT THROUGH EMPLOYER MATCHING
Remember, many employers match their employee's gifts to non-profits. You may be able to double or triple the amount September School receives by submitting matching gift forms, and you will receive credit for the total gift!
YOUR GIFTS ARE TAX DEDUCTIBLE
September School is a 501c3 charitable organization. All donations to our school are tax-deductible.
Learn more about giving to September School
If you're interested in helping us re-awaken the love of learning through a financial gift and want to learn more, please contact us at info@septemberschool.org or 303-443-9933.
Take the next step to learn more about September School